The Himalaya herbals baby care gift pack is a paediatrician recommended brand and the gift set has been designed for daily nourishment and comes in a box for easy carrying.
Baby lotion locks in moisture and helps prevent dry skin. Baby powder cleanses, softens and nourishes your baby's body. Gentle baby no-tear shampoo and gentle baby bath keeps your baby's skin nourished and supple.
This set makes a great baby gift for new & expecting moms.
This baby set contains everything you need to cleanse, nourish and protect your baby's delicate skin including baby lotion, tear-free shampoo, baby bath and baby cream.
Our unique formulas are clinically-tested and are specially designed for baby's unique and delicate skin.
All Himalaya products are made of the finest ingredients.Himalaya premium baby gift pack contains baby shampoo 100ml, baby lotion 100ml, baby bath 100ml, baby powder 100gm
Our products are free from parabens, sulphate, phthalates, mineral oil, petrolatum, artificial fragrances or dyes.
Green gram, Hibiscus, Almond Oil, Olive Oil, Country Mallow
Key Ingredients

Ayurveda texts and modern research back the following facts
Green gram
Green Gram helps remove dirt without causing irritation and help make baby's skin soft and supple.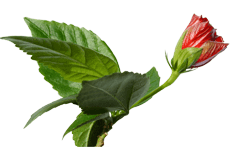 Hibiscus
Hibiscus, A well-known hair conditioner, Hibiscus helps moisturize baby's hair.
Almond Oil
Almond Oil is a renowned skin softener which moisturizes baby's skin.