Climbing Staff Tree, Musk Mallow
This information is not substitute for medical consultation.
This product is available at all leading pharmacies.
Key Ingredients

Ayurveda texts and modern research back the following facts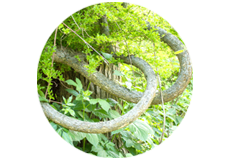 Climbing Staff Tree
Climbing Staff Tree (Jyotishmati) relaxes penile vascular smooth muscles, which causes vasodilation and results in penile erection.
Musk Mallow
Musk Mallow (Lathakasthuri) is an aphrodisiac agent that enhances sexual desire and enhances erectile sustenance.