Cardamom, Dill Oil, Indian Gooseberry
This information is not substitute for medical consultation.
This product is available at all leading pharmacies.
Key Ingredients

Ayurveda texts and modern research back the following facts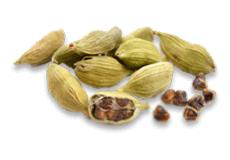 Cardamom
Cardamom enables the secretion of enzymes effective for digestion. Cardamom is good for curing stomach problems like indigestion, gas and constipation.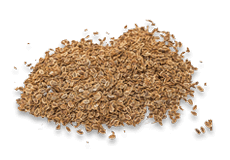 Dill Oil
Dill Oil (Shatapushpa) has potent carminative, stomachic, antimicrobial and mucoprotective (protects the mucus membrane of the GI tract) properties, which significantly decrease flatulence, abdominal colic and distension and improve appetite.
Indian Gooseberry
Indian Gooseberry (Amalaki) has strong mucoprotective, and prokinetic properties that improve the functionality of the gastrointestinal tract. This results in the reduction of abdominal discomfort. Indian Gooseberry is also a potent antioxidant with free radical scavenging properties.